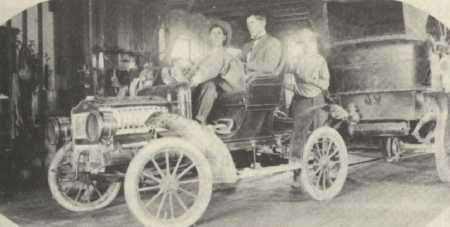 The first Fire Truck in Odessa was a car belonging to Joe W. Rice. This emergency vehicle was kept in Joe's garage in the 100 block of West Second Street in 1915.

You can view the exterior of the garage in one of the Citizen Bank Photographs. The garage was directly west of the Bank. Actually, it was a stable that was updated to a garage when the automobiles came along. It's possible it was the first garage in Odessa.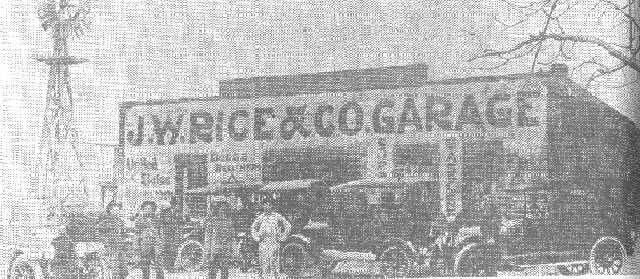 This copy is from 1967 Odessa American Historical issue publication.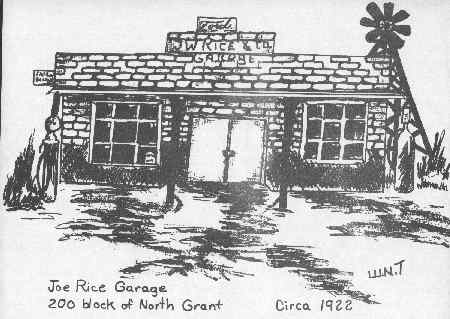 One artists rendition of Joe's Garage. Courtesy: Collins Drug.

Back to E.C. Rice and son ranch scene.
Courtesy: The Flavor Of Odessa, 1891-1991; editor:Ann Sherburn.
The Heritage of Odessa Foundation.
---
Clear Page
Updated: Aug. 25, 1998