Emmett C. Rice brought his family to Odessa in 1907. He is shown above riding the horse with the PIT brand on it. The PIT brand was originally a New Mexico brand which belonged to his brother. Emmett went into the blacksmith business with his son, Joe W. Rice, who became a successful entrepreneur.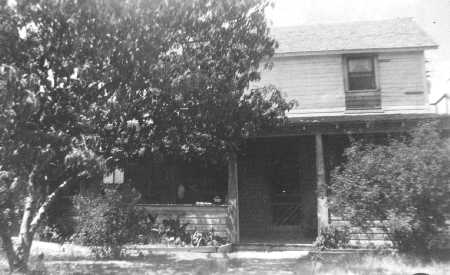 Photograph documented: Joe Rice home built in 1891 at 623 N. Lee Street; torn down in 1947.
Question: Who built the house in 1891?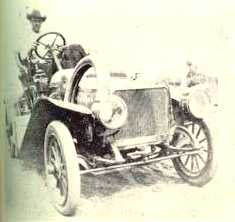 This is Joe W. Rice on his pride and joy. One generation difference, and the transportation turns to something new.
Is it possible it is 1915 and this is Joe in his so-called-firetruck?
Check this photograph of Joe at the garage.

Courtesy: The Flavor Of Odessa, 1891-1991; editor:Ann Sherburn.
The Heritage of Odessa Foundation.
Ector County Library South West History.
3 photos; 3 sources.

---
Clear Page
Updated: July 13, 1998