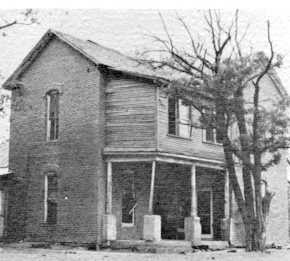 This view shows the extra bedroom that was built over the front porch. In 1927 the oil boom created a housing shortage; and Mr. Pool converted the building to a 5 unit apartment house. All this was removed when the house was restored to original plans.

Pack up the family for a visit to the White/Pool Museum! You will be glad you did.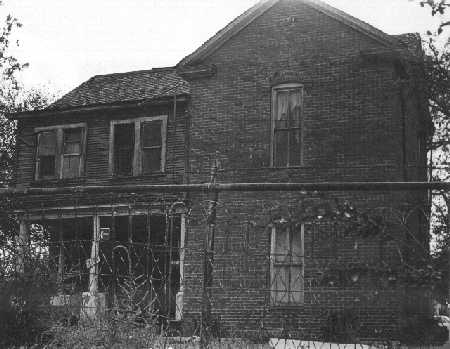 1980 Photograph. This is the condition of the property the Restoration Committee started with. Many Kudos for the final result! Many thanks from a long time Odessan.
---
Clear Page
Photograph Courtesy: Ector County Library SouthWest History.

Updated: June 16, 1998