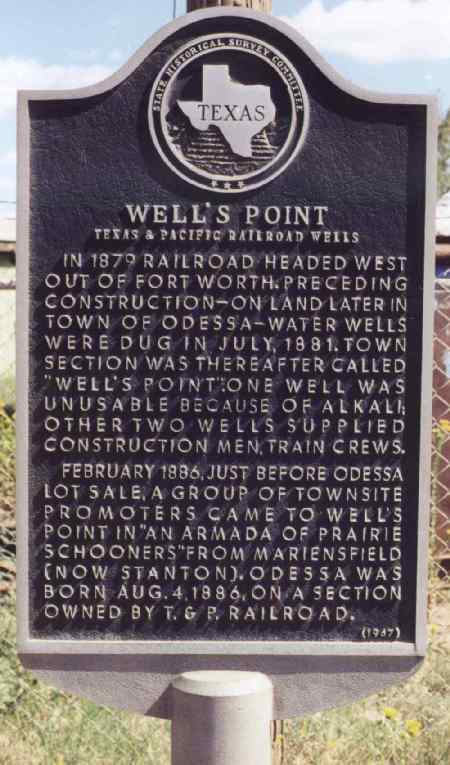 STATE HISTORICAL SURVEY COMMUNITY
TEXAS

WELL'S POINT
TEXAS & PACIFIC RAILROAD WELLS
In 1879 railroad headed west out of Fort Worth. Preceding construction - on land, later in town of Odessa - water wells were dug in July, 1881. Town section was thereafter called "Wells Point". One well was unusable because of alkali; other two wells supplied construction men, train crews.
February 1886, just before Odessa lot sale, a group of townsite promoters came to Well's Point in "An Armada Of Prairie Schooners" from Mariensfield (now Stanton). Odessa was born Aug. 4, 1886, on a section owned by T. & P. railroad.
1967.

At times locations change appearances; as you note here. The city has grown away from this site and the area show neglect. Be that as it may; it still is an historical site and is part of our Rail Road Heritage.
---
Clear Page
updated: 9/20/98