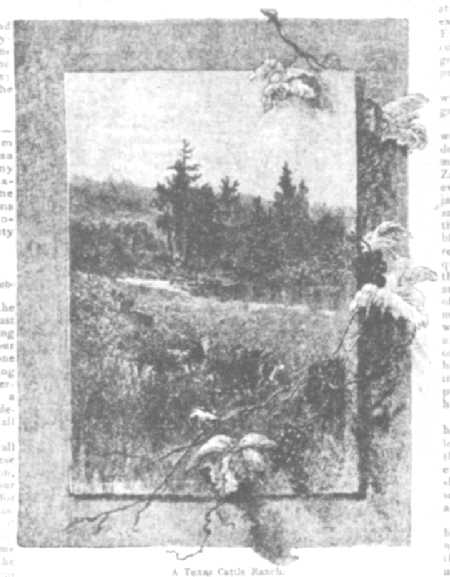 Clipping from the Spangler & Finley Bulletin.
These real estate folks painted a picture of life in Ector County that we have never seen.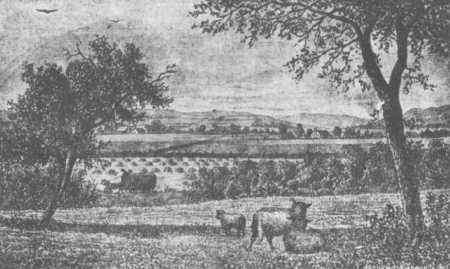 Photo from Spangler & Finley's Bulletin showing a Tom Green County farming scene:
It was natural to use Tom Green photos to promote Tom Green property (Odessa) Sales.This photograph was used in the Spangler & Finley's Real Estate Bulletin.

Even before the great land sale promoted by Spangler and Findley, people were successfully living and working in and around Odessa.

For example, the May 5, 1885 issue of the San Angelo Standard mentions productive sheep ranching in our area. Even W.P. Mudgett's mercantile store was making a small profit, providing goods for the railroad workers and the 20 other people living in Odessa by 1886.


Courtesy: The Flavor Of Odessa, 1891-1991; editor:Ann Sherburn.
The Heritage of Odessa Foundation.
---
Clear Page
Updated: May 29, 1998