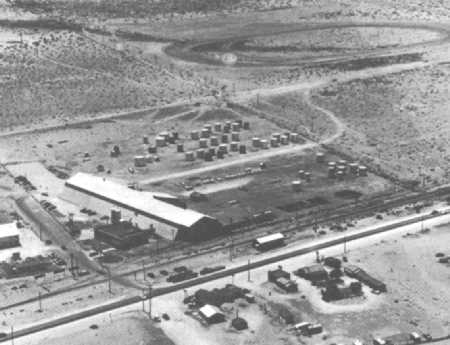 Aerial view of the Sivalls Plant, 2200 East second Street. 1952
The brick office building to the left of the plant was completed in 1952. Notice that Highway 80, running diagonally across the picture was still a 2 lane highway and Grandview hasn't been extended this far south yet.


Courtesy: The Flavor Of Odessa, 1891-1991; editor:Ann Sherburn.
The Heritage of Odessa Foundation.
---
Clear Page
Updated: May 29, 1998