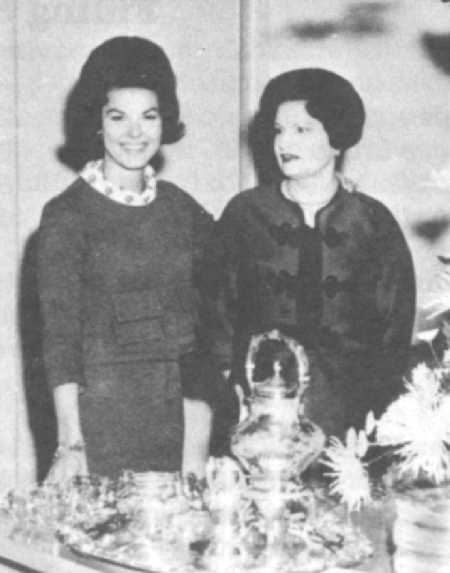 Anita Bryant with Pauline Slator. 1962.

Pauline Slator. (submitted by Mrs. F.W. Estill)
In 1986, Mrs Slator was recognized posthumously for her contributions to improving the quality of life in Odessa. She received the Heritage of Odessa Foundation's Award for Excellence in Community Service.

Even today, Odessans are still enjoying the benefits of Paulines's generosity. She helped to support the Midland/Odessa Symphony, The Presidential Museum, the Globe Theater and the Permian Playhouse. She funded the Odessa Music Teacher's annual competition which has been recently named in her honor.


Courtesy: The Flavor Of Odessa, 1891-1991; editor:Ann Sherburn.
The Heritage of Odessa Foundation.
---
Clear Page
Updated: May 29, 1998