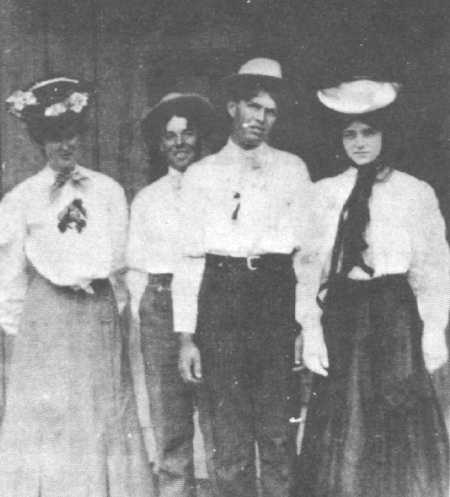 Young Odessans at the Odessa Telephone Exchange on Grant Street. 1908.

Phyllis Janke's grandfather, A. Quincy Cooper, bought Odessa's telephone company in 1911. He was responsible for putting up toll lines between Monahans and Odessa.

Typical of a family run business, Cooper was out making repairs on the telephone line which was strung long the top of a ranchers barb wire fence.

Not so typical was the call he intercepted. Apparently Cooper cut into the first transcontinental call between Alexander Graham Bell in New York and his assistant in San Francisco. Bell asked the intruder where he was; and then retorted, "where the hell is Odessa, Texas?"

An official Texas Historical Marker commemorates this unique conversation.


Courtesy: The Flavor Of Odessa, 1891-1991; editor:Ann Sherburn.
The Heritage of Odessa Foundation.
---
Clear Page
Updated: May 29, 1998