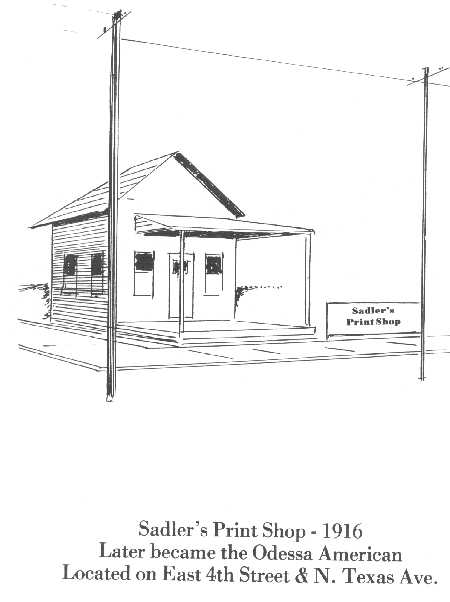 Here is where the Odessa American started operation.

You can grin. I know it is not very large; but Odessa was small and the newspaper went to press only once a week. You can see a duplicate of this at Fort Davis this year 1998; printing a great Weekly "The Mountain Dispatch".

Without doubt, the best known newspaper editor in Odessa's History is Ada Carter Johnson. She published the Odessa Herald, a weekly paper for 11 years beginning in 1911.

Johnson's Odessa Herald was the first newspaper in Odessa to actively try to influence the city's growth. Her outspoken and often fiery editorials tackled diverse issues ranging form women's suffrage to Odessa's cattle shipping industry.

When Johson left Odessa with her new husband in 1922, news coverage was once again sporadic. In fact, for the next four years, the Odessa High School paper was the only reliable source for local news.

Finally in 1928, continuous local news coverage was achieved, first with Shuffler's weekly News Times, followed by Jack Nolan's the Daily Bulletin, Odessa's first daily newspaper and maintained by the Odessa American established in 1940.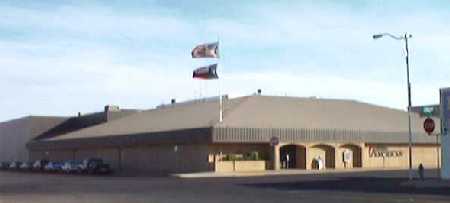 Here's how the Odessa American looks today!
---
Courtesy, E.B. Ribble drawings of old Odessa.
---
Clear this Page
Updated: May 1, 1998