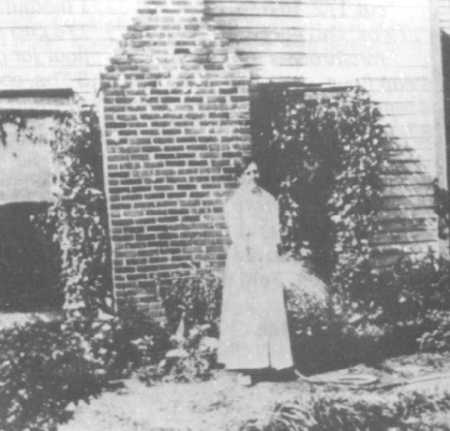 Mrs. May Smith, mother of Jim Tom, John Hardy, and Beth, ran a boarding house in Odessa from 1910 until her untimely death in 1918. She was a victim of the flu epidemic that swept through Ector County.

At first, Mrs. Smith supported her three children by serving meals in a small rented house before she saved enough to buy the Stone Hotel where she let rooms as well as served meals. History retells that many of the big deals in Odessa germinated in the rooms of the Stone Hotel under Mrs. Smith's guidance and advice. According to several oldtimers, even businessmen from Fort Worth would consult with Mrs. Smith about their ideas as soon as they arrived in town.


Courtesy: The Flavor Of Odessa, 1891-1991; editor:Ann Sherburn.
The Heritage of Odessa Foundation.
---
Clear Page
Updated: May 29, 1998