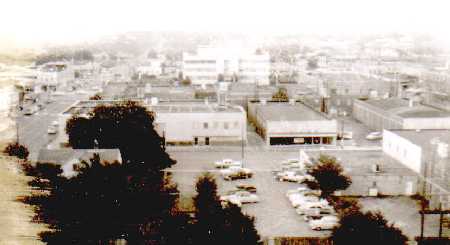 Ector County Courthouse is only 2 block East. It's the large white building top center.
4th Street is on the left of the photograph. The large house lower left is the Waddell residence on North Lee Avenue and their Real Estate office to the right. Both buildings face East, same as our view.
This was before the First State Bank Building was built on Lee and West 3rd Street.
Photo Courtesy: Fred Cordola
Photographer's location: top floor; Inn of the Golden West [former, Lincoln Hotel].
---
Clear Page


Updated: 02/08/2003