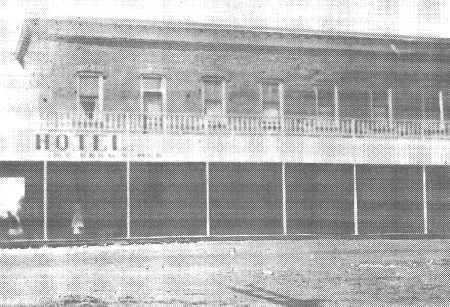 Reproduced from Historical article in Odessa American, 4/25/99; page 7c.
Like the movies of the old west; Ground floor houses the Saloon, with hotel on second floor.
Note: E.B. Ribble rendition from his book some years ago.
The edifice was much larger than Mr. Ribble pictured it.

My thoughts this photo was taken Early afternoon looking at the utility pole shadow as the building from my data indicated it faced in a westerly direction.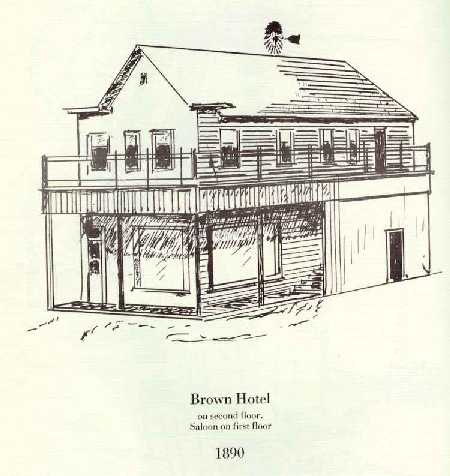 Brown Hotel in 1890.
The Hotel is located on second floor with a Saloon below.


Courtesy: E. B. Ribble

---
Clear Page
Updated: 4/24/1999