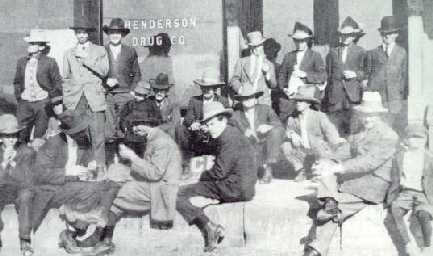 Odessa's most enduring business, Henderson Drug, had its beginning in 1906 when William Thomas Henderson, Sr. purchased a lot at 204 N. Grant St. The store, a popular gathering place for Odessans, was known for its soda fountain and also served as a post office and housed the offices of several doctors.
More than a drug store, it sold gifts. patented drugs, cosmetics, candy and tobacco. For over 80 years, its soda fountain has been a magnet for socializing in Odessa. In 1927, Henderson moved to 122 North Grant and stayed there until fire forced him and his partner Jack C. Collins to move to the present location of the Henderson-Collins drugstore at 409 North Grant. Collins joined Henderson in 1931. Falling on hard times, the store was closed for a short period during the depression. Collins reopened with empty boxes filling many of the shelves. They had no electric service for a time because they couldn't afford the deposit.
The store was the Greyhound bus stop until the late 1930's, and the scene for many a tearful goodbye when it was the army bus stop in the 1940's. It also served as the post office until 1939.
Jack and his wife Pearl bought the Henderson shares of the partnership in 1957. Eventually the prescription drug department was sold to Evans Pharmacy in 1969.
Courtesy, Permian Historical Society Archival Collection; & author Glenn Justice.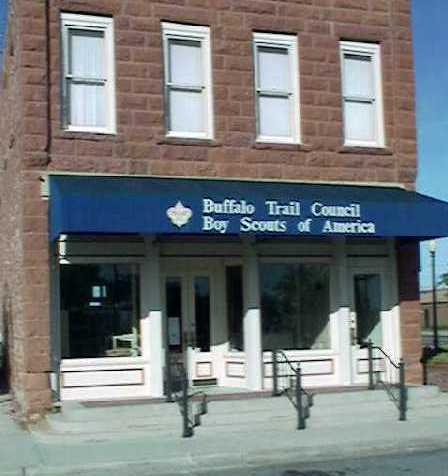 1998 View of same location [ Henderson Drug ]. It's now headquarters for Boy Scout supplies. Please note lower image of current Henderson-Collins Drug.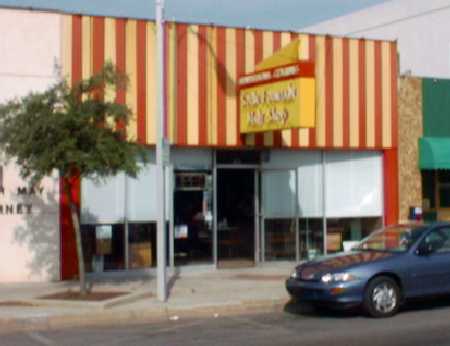 It's 1998 & Mrs. Jack Collins is serving the public with a smile at 409 N. Grant. You will find many old historical photographs all around the Soda Fountain and booths. As in the yester-years it's still a good place to hang out daily.

Pearl being appreciative of Odessa's history is working with me to add to our photo collection of days gone by.
---
Clear Photograph Page


Last Updated: Saturday, April 19, 1998