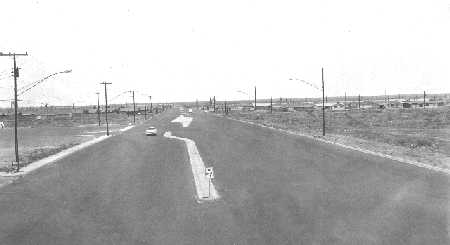 Looking North on Grandview from 27th Street on May 17, 1960.

27th Street was renamed Univeristy in honor of U.T. Permian Basin which opened for classes in 1975.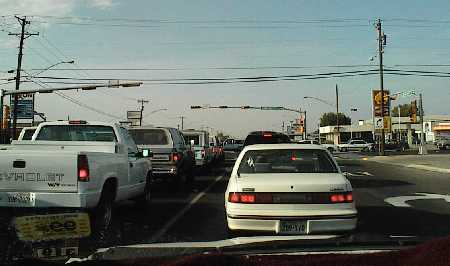 It's 1998. Now look at the traffic. Photo taken from front seat of an auto headed North on Grandview approaching East University Avenue.
Courtesy, Permian Historical Society Archival Collection.
---
Clear Page
Updated: 11/29/98