Mystery Building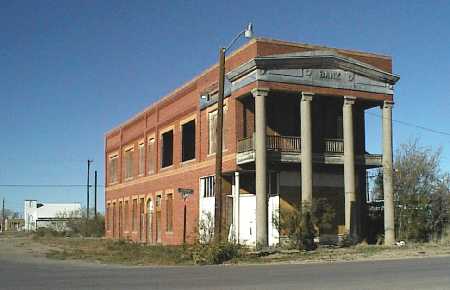 This bank building is located in what town?
Appearance shows to have been built in the early 1900's or earlier years.
HINT: It's West of Fort Worth, Texas on Interstate 20.
No, It's not in Odessa; but the town reminds you of Odessa's early days.
Residents; less than 100.
Photo taken Dec. 1998.
---
Clear Page


updated: 12/10/98