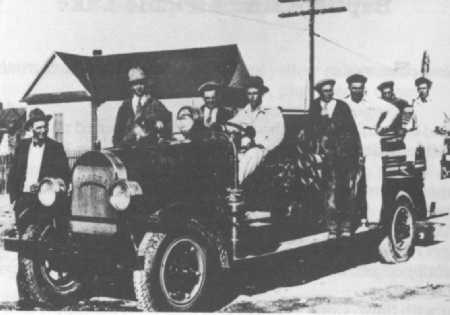 This is the first official fire truck in Odessa. 1927.
The firemen pictured are Morgan Neal, Sam F. McCown, Joe McCown, George E. Shows (driver), Emery Jones, C. H. Stevenson, J. H. Price and C. H. Slaughter. The truck cost $ 7,956.00 in 1927.


Courtesy: The Flavor Of Odessa, 1891-1991; editor:Ann Sherburn.
The Heritage of Odessa Foundation.
---
Clear Page
Updated: May 29, 1998