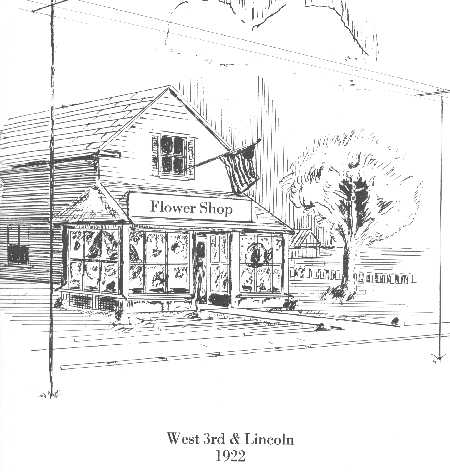 E.F. Matthews had a Flower Shop that looked a little like this. He was active about 1938 so ownership of this sketch is unknown. Could this have been at another address?

Need some help on this photo. email us if you have any details please. The wife, Joy grew up at this address; and she says this sketch is in error for their nursery; and flower shop. Their front glass windows were much smaller.


Courtesy: E.B. Ribble.

---
Clear Page
Updated: June 10, 1998