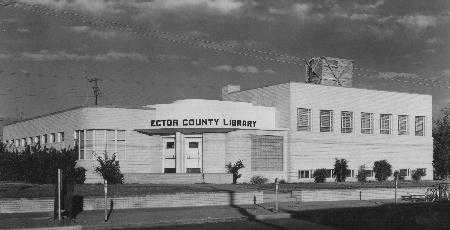 The Ector County Library moved from the old jail building to this new building in 1941.

It soon outgrew this location even after renovations and remodeling.

July 1981 it moved to present location at 5th and Sam Houston. Seems to me we should spend an equal amount on books that we spend on football stadiums and Jail Houses. Wouldn't we be ahead?

Courtesy, Permian Historical Society Collection,.
---
Clear Page
Updated: May 4, 1998