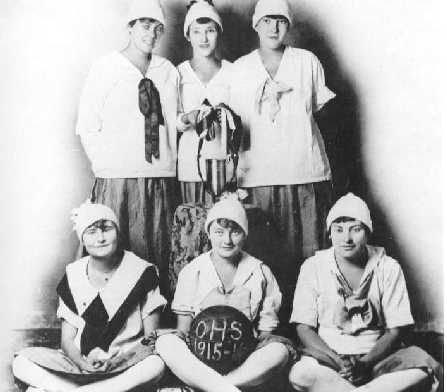 Before football was established in Odessa Schools, girls sports were in the majority. This is the 1915 Odessa High School girls basket ball team.

Most of the upper class school members in sports were the girls teams. Seems many of the boys dropped out of school to go to work

Courtesy, Author Glenn Justice & Permian Historical Society Archival Collection.
---
Clear Photograph Page
Last Updated: Saturday, April 21, 1998