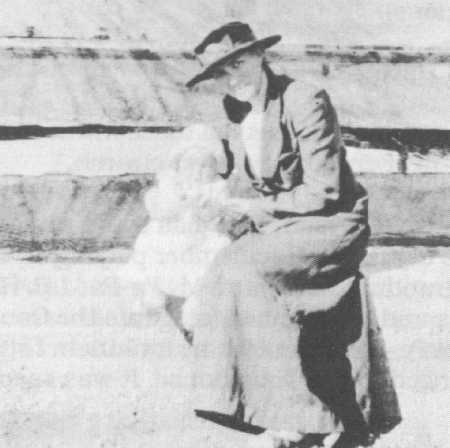 Mrs. A.W. Wight with grand daughter Lou Ellen Evans in the Wight's yard. 1917.

During the early years, women had to be their family's doctor. They relied on a combination of home remedies, store bought elixirs, and the good advice and help of neighbors.

My mother used Vicks Vapor Rub more times than I like to remember.


Courtesy: The Flavor Of Odessa, 1891-1991; editor:Ann Sherburn.
The Heritage of Odessa Foundation.
---
Clear Page
Updated: May 29, 1998