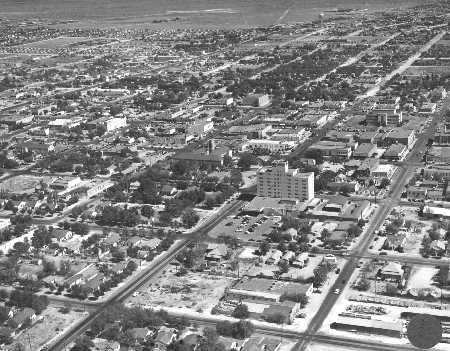 Looking North East. Top view of the photo is ranch property East of Dixie Avenue. We called it East County Road at that time. Photograph was the early 1950's.





Top view showing the Parker ranch before development of the property.
Further East of the Parker Ranch the Oiler Park comes into view.
Courtesy: Ector County Library, South West History

---
Clear Page
updated 7/10/98