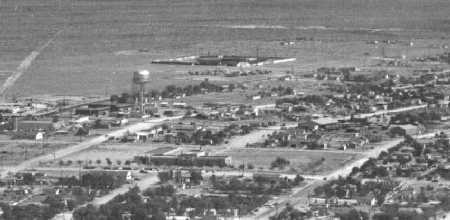 Aerial view of Oiler Park Just North of East 8th Street, and East of the Parker Ranch.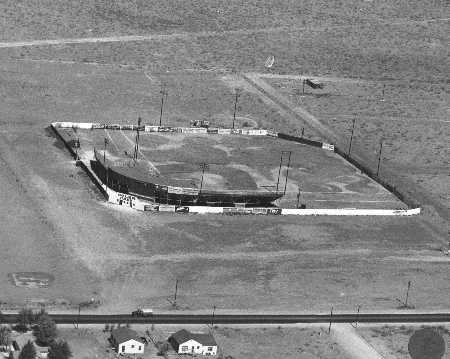 Closer view of Oiler Park in the 1950's.
A professional baseball team, "The Odessa Oilers," Longhorn Class D League was owned and managed by A. D. Ensey in the late 1940's and played on a field located north of 8th Street and leased from Jim Parker. Other major stockholders were: President Bill Hale, Woody Sewell, Pat Simmons, Jerry Hobson, John Peery, Tom Ray, Jack Tripp, Charles Perry and W. 0. Shafer. Al Moncheck, currently the coach of the Pittsburgh Pirates, coached the Oilers and the team won the league at least once. Other teams in the league were Midland, Roswell, Big Spring, San Angelo, Vernon and Sweetwater.
Courtesy: Ector County Library, South West History
& Exchange Club.
---
Clear Page
updated 8/23/98