In the 1940's. Ace of Clubs working crew. It takes lots of people to run a good operation, even a night club. See another page for listing of known names.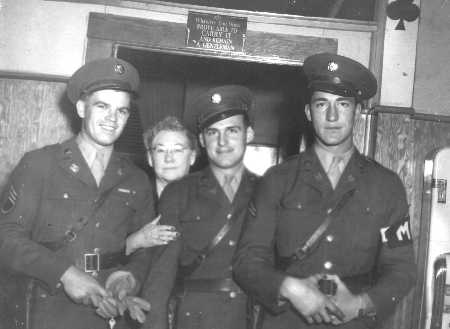 Where there are soldiers; we have M.P.'s. Joe McCaughy, only name documented to the right of Mrs. T.E. Bargesser.
Courtesy: Hope Furlow.

---
Clear Page
updated: 8/22/98