ECTOR COUNTY LIBRARY

&

THE HERITAGE OF ODESSA FOUNDATION

cordially invite you
to attend the
Historical Marker
Dedication and Recognition
of

THE 60TH ANNIVERSARY

of the

ECTOR COUNTY LIBRARY

Wednesday, August 19, 1998
11:20 AM
321. W. 5th Street
[parking lot]

Odessa, Texas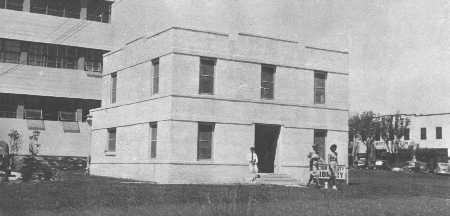 In 1938 several women's clubs persuaded the county to refurbish the old courthouse-square jail as Odessa's first public library. From 1938 to 1942 Lila Box White served as organizing librarian. Started with 800 donated books, the collection tripled within one year and a children's section was added.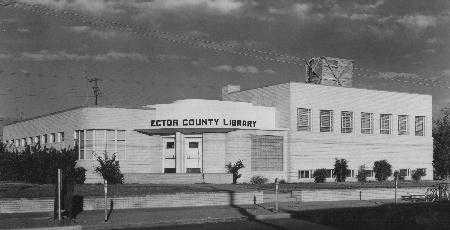 From 1943 to 1963 under librarian Velma Barrett, circulation swelled and the building expanded in 1957. It functioned 39 years until a burgeoning 300,000 item inventory required a larger space at 321 West 5th Street in 1981. Unique library resources include southwestern history and genealogy collections. Book circulation and library patronage per capita are among Texas' highest.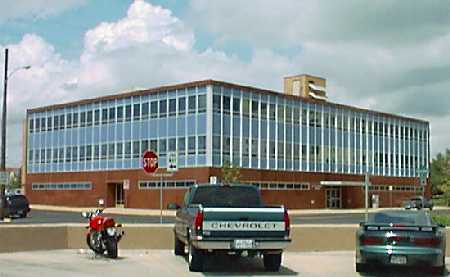 Front view 1998 Ector County Library; 60 years of Service.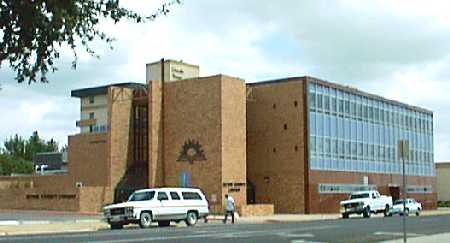 Parking lot view, 1998 Ector County Library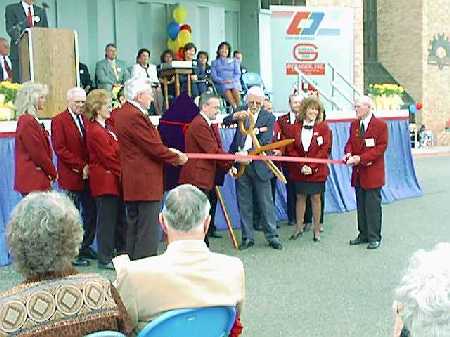 Chamber of Commerce cutting the ribbon during the ceremony celebrating 60 years of the Ector County Library.

Courtesy: Heritage Of Odessa Foundation. No. 36 / 1998.

---
Clear Page
updated 8/14/98