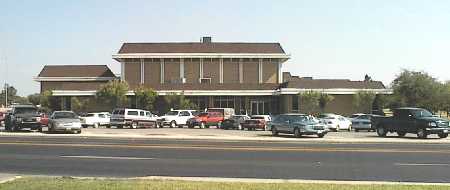 Y.M.C.A. of Odessa has many conveniences to offer the public in the way of health benefits. But exercise is not every thing to everyone. At times trips are offered to the public for education and entertainment. When Midland International Airport opened up the new terminal; I was one of the fortunate ones to particapate in that tour.
Then when the Museum Trip was being formed; your author joined the group to go to Monahans Sand Hills State Park, [site of the old old Section House from the Railroad days] and then to Monahans Million Barrel Museum on the south eastern part of the city. The hardware from the Penwell Post Office is on exhibit along with many other historical items.
Kudos to the "Y" sponsors for creating these tours from time to time.
Updated 02/08/2003