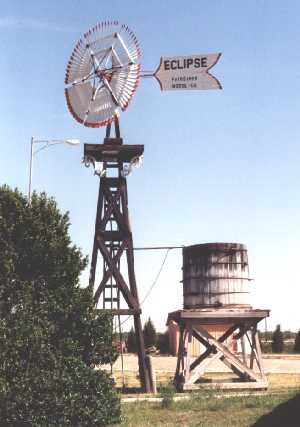 This Eclipse Windmill [Fairbanks Morse Company Product] and wooden storage tank is located west of the Museum Auditorium. The rotor is a wooden work of art!
This is another historical item that helped the settlers settle in the arid West Texas land, and survive.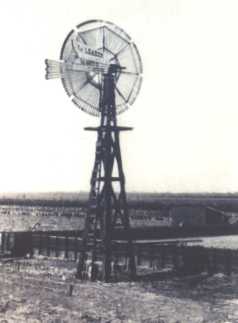 Name of this Wooden Windmill was "The Leader".
Note the similarity of the two rotors. Wood work in the late 1800's was hand work; not like the electric machine tools we have today.
Updated 02/08/2003