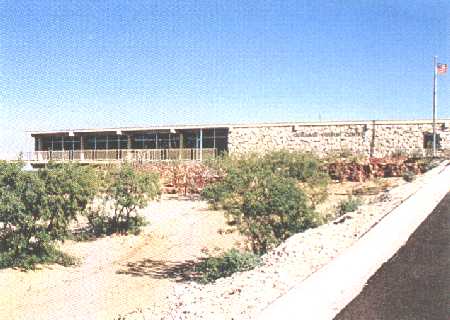 Monahans Sandhills State Park: Dunagan Visitor Center
The Dunagan Visitor Center features hands-on exhibits of the cultural and natural history of the Sandhills, including Dune Dynamics, Permian Basin Heritage and Wildlife Habitat. Scenic windows offer spectacular viewing of birds and other wildlife as they come to food and water. Park orientation is available. Visitors can rent sand disks and purchase gifts and other items. A self-guided nature trail winds through the dunes.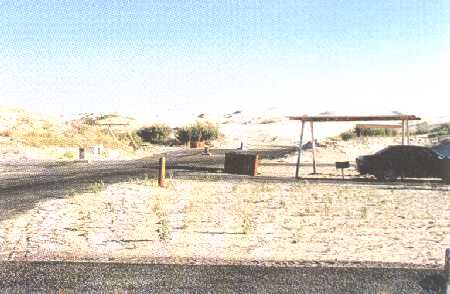 CAMPSITES in the heart of the dunes are available with or without electricity. Restrooms with showers are conveniently located near camping and picnic areas. A Railroad Section House, built in 1903, has been renovated and made into an attractive dining hall with kitchen and bath and is available for family reunions and other special events.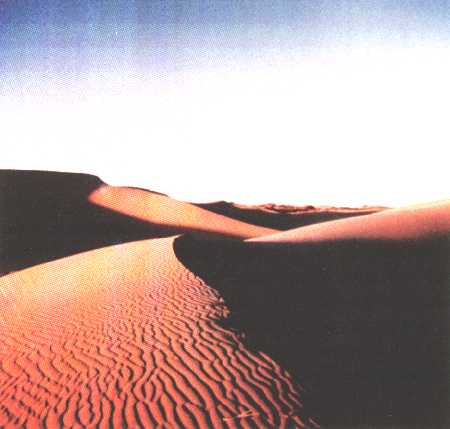 The Park was acquired from the Sealy-Smith Foundation by a 99-year lease in 1956. The park consists of 3,840 acres of sand dunes up to 70 feet high and is part of a dune field that extends about 200 miles south of Monahans and north into New Mexico. Some of the dunes are stabilized by vegetation, while others, bare of vegetation, grow and change shape with prevailing winds.
Prehistoric man hunted gigantic bison and huge, hairy mammoths here thousands of years before Columbus discovered America. Later, Indians, mainly Apache and Comanche, frequently camped in the sand hills. Here they found a dependable source of pure, fresh water just beneath the surface of the sand. Also, they found plentiful game and an abundance of acorns and mesquite beans to grind into a nutritious meal. Spanish explorers in the mid-1500's were the first to report the vast hills of sand, calling them "perfect Miniature Alps of sand."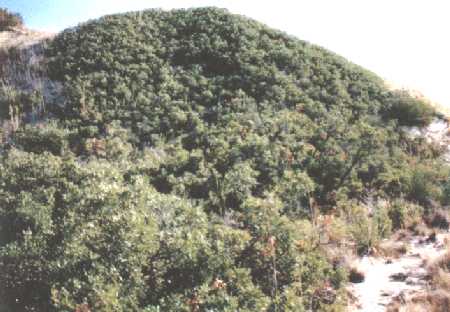 Shin Oak (Quercus Havardi), one of the plants which stablizes the dunes, is not a stunted or dwarfed form of a larger tree, but a fully mature plant which rarely reaches a height of 30 inches and bears an abundance of large acorns nearly an inch long and half an inch thick. Texas Naturalist Roy Bedichek wrote, This Lilliputian Jungle is as much a natural curiosity as the Painted Desert or the wonder areas of Yellowstone."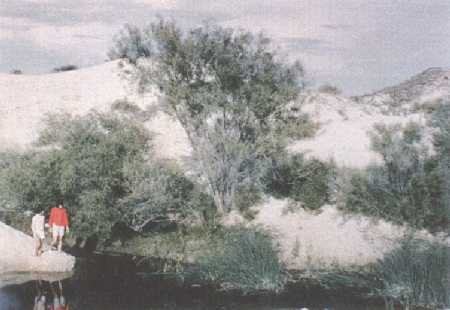 OASIS In The DESERT...Water sometimes stands in shallow ponds in the low areas between dunes. Here you may find tall willow trees, indicating that water has been in this particular spot for a long time. A quiet vigil near such ponds at dusk or dawn is the best way to observe wildlife, such as mule deer, gray fox, coyote, bobcat, possum, wild hog, porcupine, skunk, ground squirrel, jack rabbit and cottontail.
updated: 02/08/2003