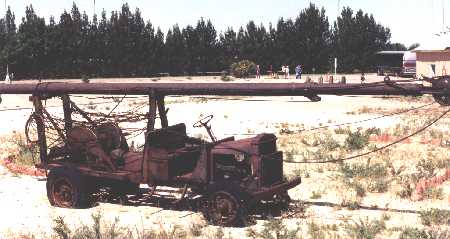 1920 Version of portable rig pulling unit. Modified on an Austin Truck. The 4 cylinder engine has an updraft carburetor with magneto ignition.
Donated by Jake Mosely and Norman Cox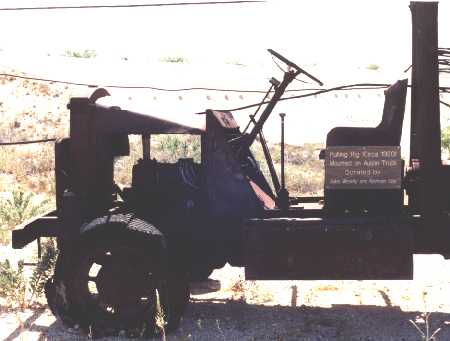 The years haven't been kind to this historical oil field equipment but considering the fact it sits out in all kinds of weather; it is amazing how well preserved it remains. No doubt the arid conditions are a lot of help.
Updated 02/08/2003