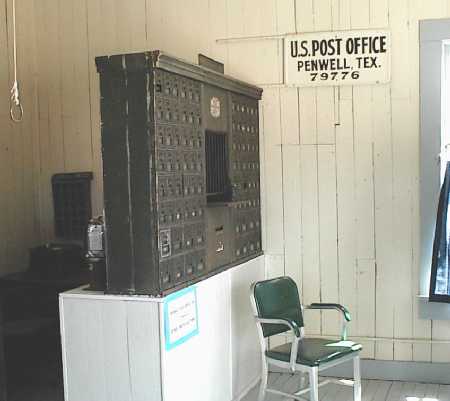 This upright metal mail boxes an historical item; is the remains of Penwell, Texas Post Office. It is now located in one of the early day buildings, which was used as a rail way station in Monahans, Texas in the Early 1900's.
The Penwell Post Office is now a part of the Million Barrel Museum in a city not far from the original location. It was the pursuit of the P. O. that brought us to the Monahans Museum that is enjoyed by the tourists; as well as the residents of Monahans.
On this location the Million Barrel Tank of Monahans was built in 1928 near the rail road on Eastern side of the city. Only used for two years; it was 35 feet deep and completely covered with a framed wooden roof; holding closer to 4 million barrels of crude oil than the name it uses. Econonic condition was the cause of the demise of the storage tank. Oil prices dropped to 25 cents a barrel and the depression made the storage tank un-necessary.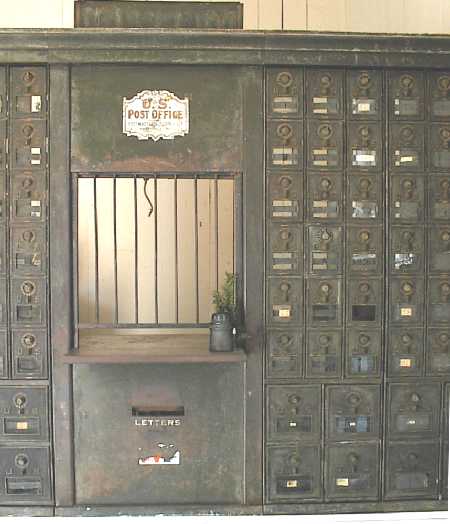 These mail boxes should bring back many memories to those of you that lived in this era. Many workers on the go would receive their mail addressed to General Delivery and would pick up their mail at this window.
Please feel free to Visit the Million Barrel Musuem in Monahans, Texas. and enjoy objects from the past.
updated: 5/11/1999