Odessa Texas Stonehenge
Aerial Photography by Paige & Tom Fulton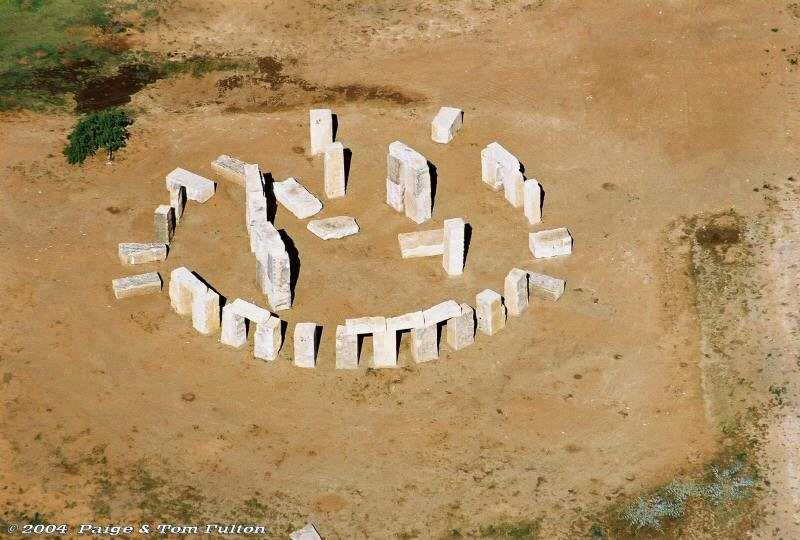 Aerial view of Odessa Texas Stonehenge replica located on U.T.P.B campus.
Photography by Paige and Tom Fulton.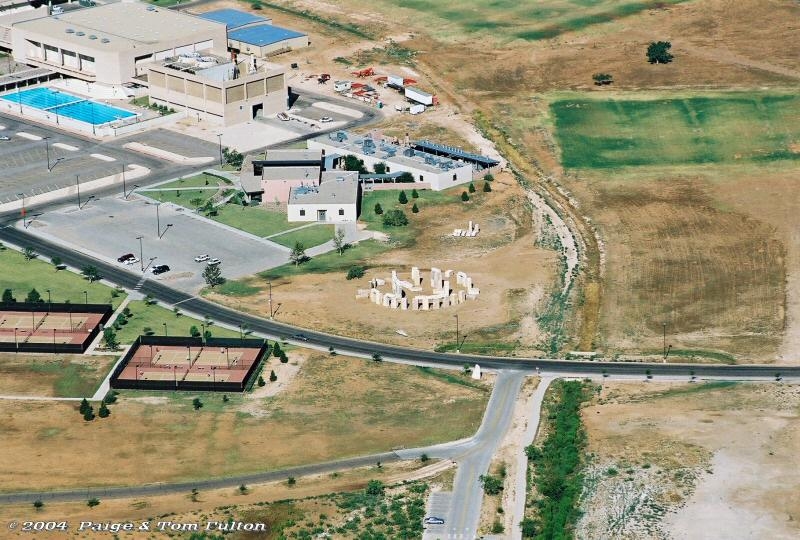 Over all view of U. T. P. B. Campus [John Ben Sheppard Blvd and East 42nd Street].
Photographed by Paige and Tom Fulton on July 3, 2004.
This View is looking West.