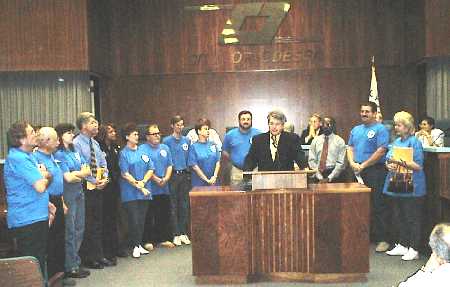 May 25, 1999 6:00 PM
Mayor Mike Atkins of Odessa declares this date as Citizen Police Academy Class # 13 day!
This presentation was in City Council room on 5th floor of Odessa City Hall. Attendance was over 50%; many were missing because of the early hour. Our next step is to meet with Leon Johnston for Volunteer Organizational Meeting.
Updated 02/08/2003