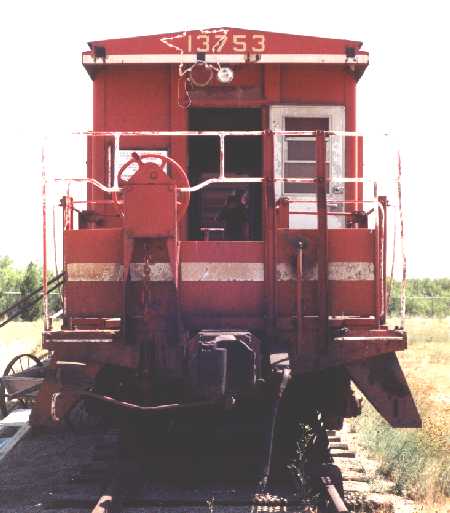 End view of the caboose at the Million Barrel Museum.
In 1881 the Texas & Pacific Railway opened Ward County to settlement for irrigated farming, Ranching and later for the development of the oil industry.
In 1976 the Texas & Pacific Railway merged with Missouri-Pacific Railroad, and then in 1982 the Missouri-Pacific merged with the Union Pacific Railroad.
In 1988 caboose #13753 was donated to the Million Barrel Museum by the Union Pacific Railroad Company.
All the train buffs; old, as well as the young, enjoy touring this car fantasizing about traveling the rails of the Old Texas & Pacific!
updated: 02/08/2003