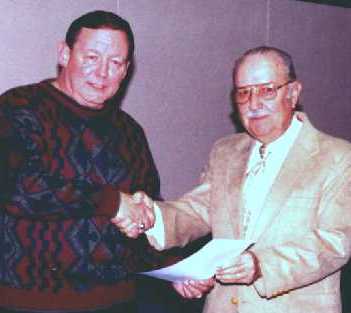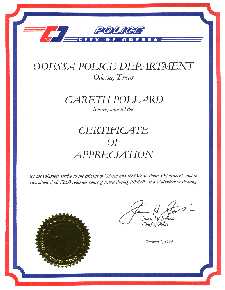 December 2,1999. at the Holiday In Centre.
Yearly Awards Dinner presenting certificates to volunteers.
Chief James H. Jenkins is presenting Gareth Pollard his first certificate. Pollard graduated from the latest Citizen Police Academy this year.
How many Hours? 72. Our Citizens on Patrol will do that in a week or two. Hey! Keep up the good work!
Updated 02/08/2003