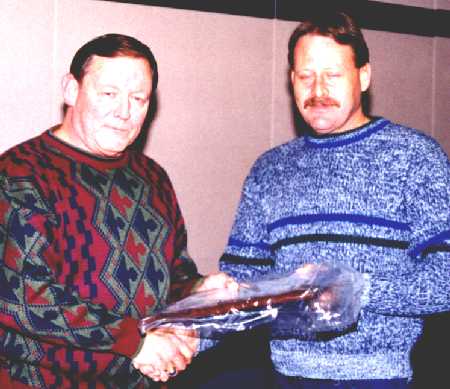 December 2, 1999. at the Holiday In Centre. Left to right:
Chief James H. Jenkins and Leon Johnston.
This Mounted Certificate was the last one presented to a Volunteer. Not only that; it was for the most hours.
Leon donated 1500 hours of his time in the year of 1999. He had the highest number of volunteer hours of any of the members. I don't have the details or the space to show everyone; but Thanks Gang! All of you did GOOD!
Leon Johnston coordinates all of the volunteer activities for the Odessa Police Department. Chief Jenkins is shaking Leon's hand and thanking him for a very successful year - 1999.
Any of you volunteers want to put in more time; don't forget to tell Leon!
Updated 02/08/2003